A cooperative, GM-less game of squishy humans vs. aliens. Inspired by XCOM and classic D&D-style dungeon crawls.
Je vous recommande ce micro-JdR inspiré du jeu vidéo X-COM : nous l'avons testé récemment avec 2 amis et on s'est bien amusé le temps d'une session de 2-3h en soirée.
Il s'agit clairement d'un jeu simulationniste bien plus qu'un jeu de rôle (un peu comme Dungeon Heart), mais il est très amusant d'enchainer les courtes missions en tentant de faire survire et évoluer son frêle petit soldat humain 👽🔫💀
P'tites sorcières (site officiel) est un jeu de rôle gratuit d'Antoine Bauza, conçu et publié sur Internet entre 2001 et 2004, il y a donc déjà 20 ans environ !
Ici, pas d'abominations terrifiantes, d'interminables complots interplanétaires ou de sanglantes batailles. P'tites …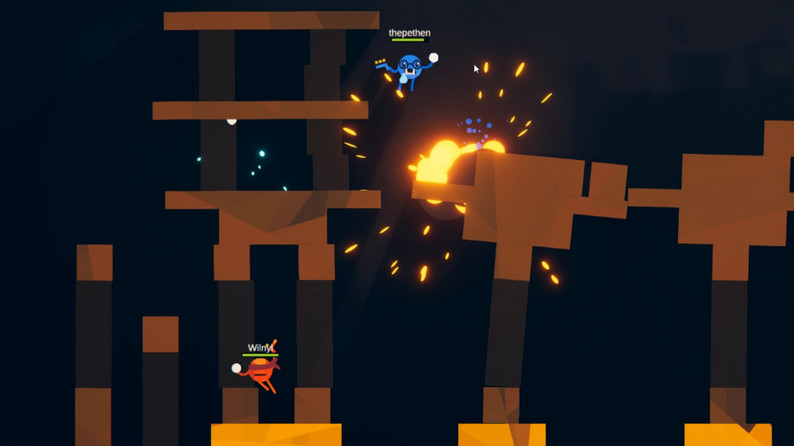 Experience hype-filled dueling! Shoot, block, and jump your way to victory with your shotgun-rocket-launcher-that-shoots-heat-seeking-bouncy-missiles or one of the other over 11.2 million different powerup combinations.
We spent almost an entire afternoon on this game with a friend!
It's great. The visual remind me a bit of Ape Out.
The gameplay mixes skillful twin- stick platformer-shooter with crucial powerup choices.
Those choices balance the game and let players craft their own tactic for the match, by combining them.
Note: we initially played it with one player using a XBox controller, and the other keyboard + mouse, but that made the game very unbalanced. Better use 2 controllers.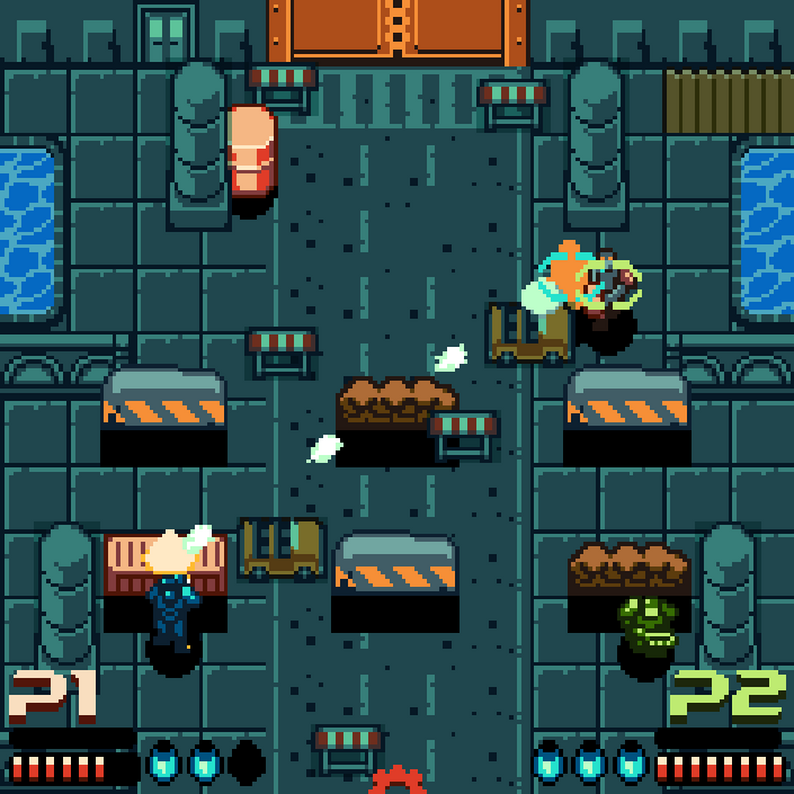 Parody demake prototype of Gears of War, sort of like a gallery shooter.
It's very short (<10min) but I liked playing it with a friend!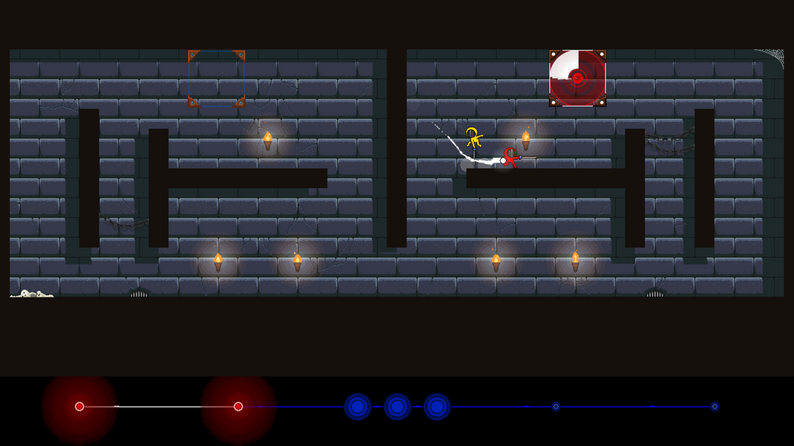 A local two-player fighting game about swords, soul-theft, and everything in between.
A bit like Nidhogg, but with very basic visuals & game mechanics (slightly different than Nidhogg though, it's interesting) by the author of Ape Out, and free!
Healing Spree is a tongue-in-cheek hospital simulator featuring co-op for up to 4 players. Play as doctors on call to diagnose, help, and treat as many patients as humanly possible while maintaining your sanity AND friendships!
It's really like OverCooked, only a bit messier, but the demo is currently free!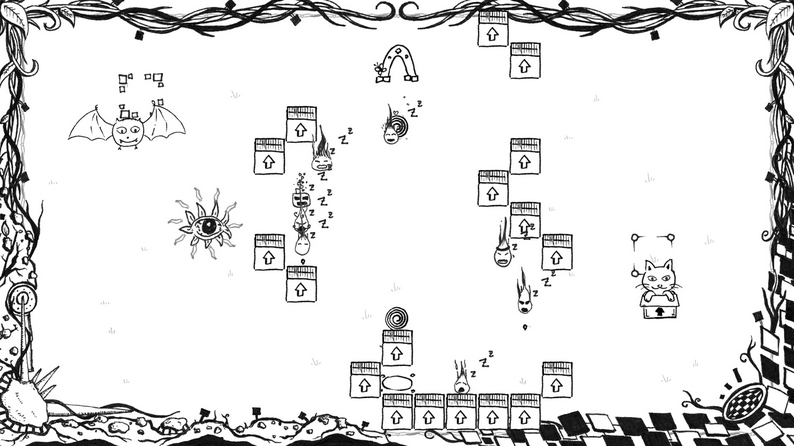 Catty & Batty: The Spirit Guide is a casual couch co-op puzzle game, inspired by Lemmings and Tower Defense!
A lovely 2-players puzzle game, with pretty hand-drawn graphics!
Escape from Dino Island est un jeu de rôle de Sam Tung et Sam Roberts, traduit et publié en français par Gulix. C'est un jeu Powered by the Apocalypse (PbtA) pour 3 à 6 joueurs. J'ai acheté le livret sur Lulu et j'ai eu l'occasion de le faire jouer cette …
Sombre : la peur comme au cinéma est un jeu de rôle d'horreur contemporain. Il met en scène des antihéros qui essaient de survivre dans un monde particulièrement violent et hostile. L'univers de jeu proposé est celui des films d'horreur, soit un monde contemporain particulièrement dur où fous …
Petit retour de partie d'hier soir, où nous avons joué deux scénarios du jeu de rôle Sombre de Johan Scipion :
Ubiquité, scénario Sombre Classic de 60min issu de Sombre n°2, joué à 1 MJ + 5 joueurs

Diet Life, jeu de plateau Sombre Zéro, sans MJ, joué à 4, conçu …
... est un jeu de rôle monopage de Grant Howitt. Je le mentionnais déjà dans un précédent article il y a 2 ans, mais c'est seulement ce mois-ci que j'ai enfin eu l'occasion d'y jouer !
Dans Ce n'est pas une place d'honneur, les joueurs incarnent d'abord de …
Local Multiplayer Arcade Action for up to 4 Players!

One player controls the Hero, the others possess monsters and traps to kill them.
When you slay the hero you take their place and it's your turn to crawl!
Race to gain enough XP and loot to take on the hulking final boss!
Testé avant-hier soir (après quelques chouettes parties de Samurai Gunn) et le jeu est vraiment bon !
Au départ il n'est facile à "lire" à l'écran, et les stratégies de victoire sont peu claires, mais une fois passée la première partie c'est un jeu compétitif très fun !