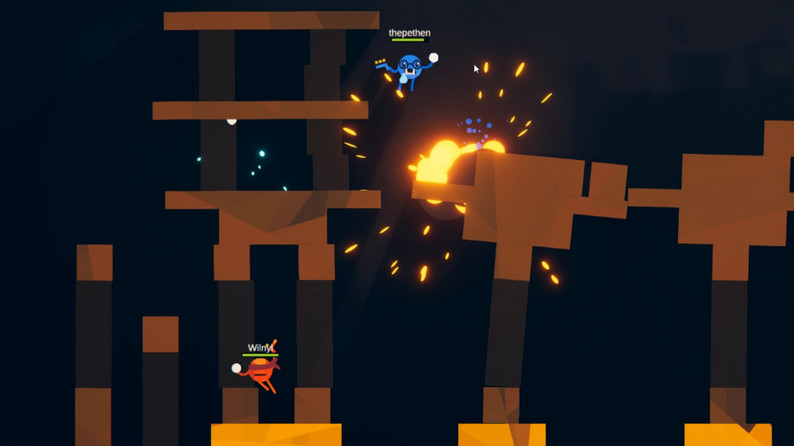 Experience hype-filled dueling! Shoot, block, and jump your way to victory with your shotgun-rocket-launcher-that-shoots-heat-seeking-bouncy-missiles or one of the other over 11.2 million different powerup combinations.
We spent almost an entire afternoon on this game with a friend!
It's great. The visual remind me a bit of Ape Out.
The gameplay mixes skillful twin- stick platformer-shooter with crucial powerup choices.
Those choices balance the game and let players craft their own tactic for the match, by combining them.
Note: we initially played it with one player using a XBox controller, and the other keyboard + mouse, but that made the game very unbalanced. Better use 2 controllers.