Un jeu d'action-plates-formes en deux dimensions où l'on incarne un samouraï, un assassin à la mémoire vacillante dans les bas quartiers d'une mégalopole néo-noire, La Nouvelle Mecque. Il est question de violence à outrance, d'une mise en scène hypnotique, demandant au joueur de la réaction et de la rapidité d'improvisation.
Un excellent jeu, très inspiré d'Hotline Miami pour l'ambiance et une partie du gameplay. J'ai aussi trouvé que l'histoire et la narration rappelait la série Metal Gear Solid.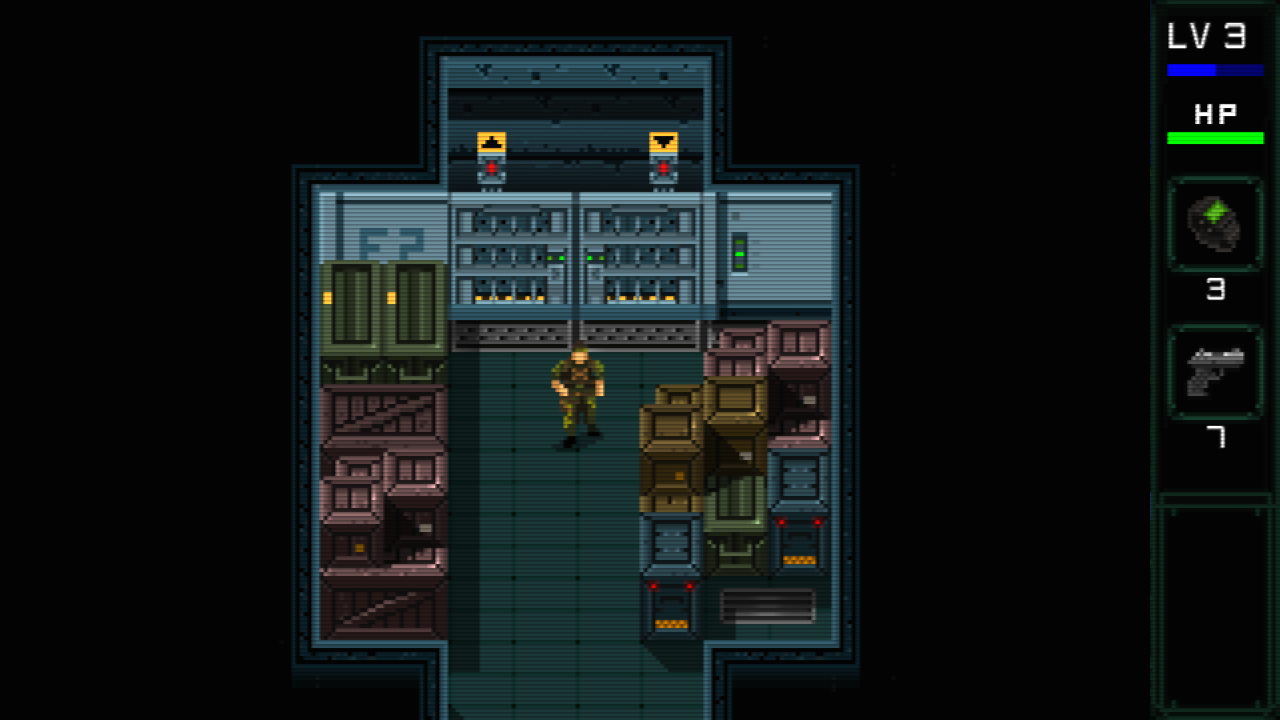 UnMetal is a 2D stealth/action game (with a bit of humor) where the goal is to escape from an enemy military base.
Cette démo dure 20min et je l'ai trouvé vraiment drôle & intéressante !
Une ambiance Metal Gear / The Expendables parodique, de l'action-infiltration, et plein d'items à collecter et assembler, façon Point-and-click.
Cette semaine, j'ai eu l'occasion de tester Operation Hard Case, un court jeu de rôle de Paolo Jose Cruz, qui se décrit comme « un jeu d'infiltration / exploration one-shot avec cases hexagonales & 1 PV pour 1 à 2 joueurs ».
Le pitch de ce petit jeu de rôle m'avait tapé dans l'œil …