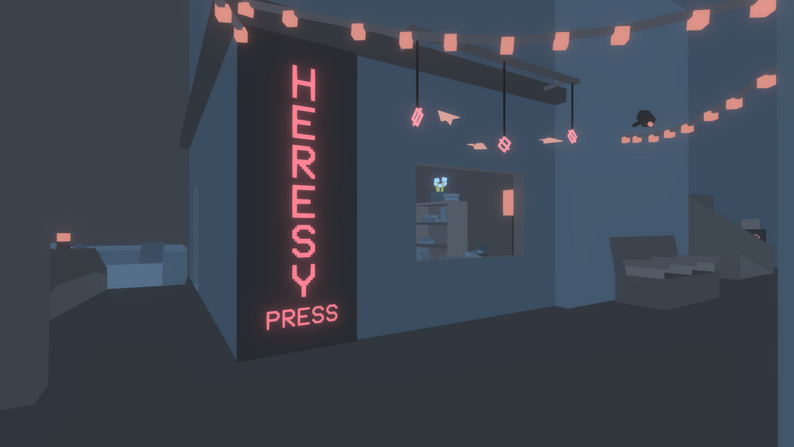 a first-person adventure game about a communist witch living in a cyberpunk city. Use magic to help the city's residents build collective forms of power and resistance!
an optimistic story about people transforming their gloomy capitalist present into a bright revolutionary future. It is designed to be played in a single sitting, roughly one hour long.
P'tites sorcières (site officiel) est un jeu de rôle gratuit d'Antoine Bauza, conçu et publié sur Internet entre 2001 et 2004, il y a donc déjà 20 ans environ !
Ici, pas d'abominations terrifiantes, d'interminables complots interplanétaires ou de sanglantes batailles. P'tites …