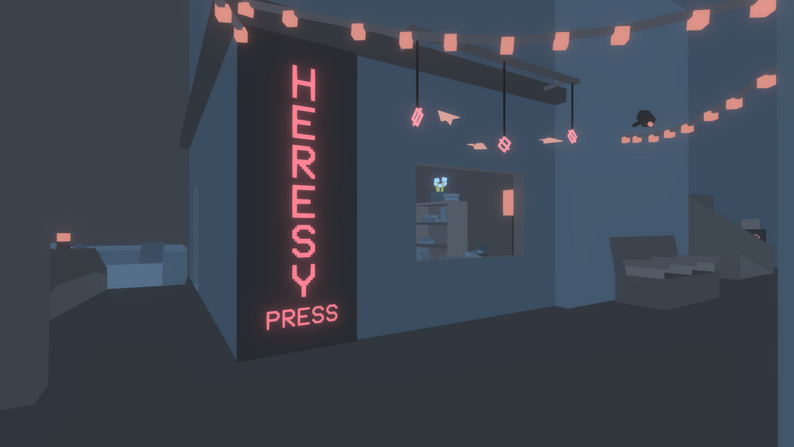 a first-person adventure game about a communist witch living in a cyberpunk city. Use magic to help the city's residents build collective forms of power and resistance!
an optimistic story about people transforming their gloomy capitalist present into a bright revolutionary future. It is designed to be played in a single sitting, roughly one hour long.
Alors aujourd'hui je vais vous causer un peu plus en détails du sujet. Pas d'un point de vue technique, parce que le point de vue technique, on s'en fout. En fait, justement : je vais vous causer de pourquoi, à mon humble avis, on s'en fout, de cet aspect technique.
A woman living in Kenya's Dadaab, which is among the world's largest refugee camps, wanders across the vast, dusty site to a central hut lined with computers. [...] A day's work might include labelling videos, transcribing audio, or showing algorithms how to identify various photos of cats.