The other day, while watching La Carte aux trésors at my elderly neighbor's house, I casually played peg solitaire on a board she has.
After many failures at trying to get rid of all pawns but one, I started to wonder about the mathematics & algorithmics behind that game...
Back home …
Yesterday I was crafting some puzzles for my girlfriends, and I was looking for letter-based ones where I a secret word would be revealed once solved.
With this same goal, I had already once worked on an open-source JS word search generator: https://lucas-c.github.io/wordfind/
(pour les francophones …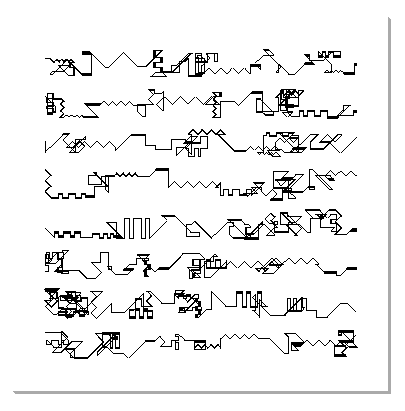 The founding of the 'algorists', their manifesto, and definition.
Simply put an algorist is anyone who works with algorithms. Historically we have viewed algorists as mathematicians. But it also applies to artists who create art using algorithmic procedures that include their own algorithms. This page presents an account of the adaptation of this term by a group of artists in 1995.