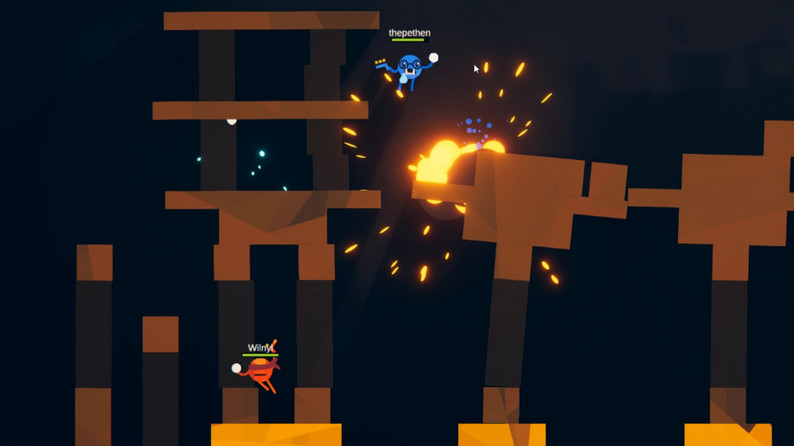 Experience hype-filled dueling! Shoot, block, and jump your way to victory with your shotgun-rocket-launcher-that-shoots-heat-seeking-bouncy-missiles or one of the other over 11.2 million different powerup combinations.
We spent almost an entire afternoon on this game with a friend!
It's great. The visual remind me a bit of Ape Out.
The gameplay mixes skillful twin- stick platformer-shooter with crucial powerup choices.
Those choices balance the game and let players craft their own tactic for the match, by combining them.
Note: we initially played it with one player using a XBox controller, and the other keyboard + mouse, but that made the game very unbalanced. Better use 2 controllers.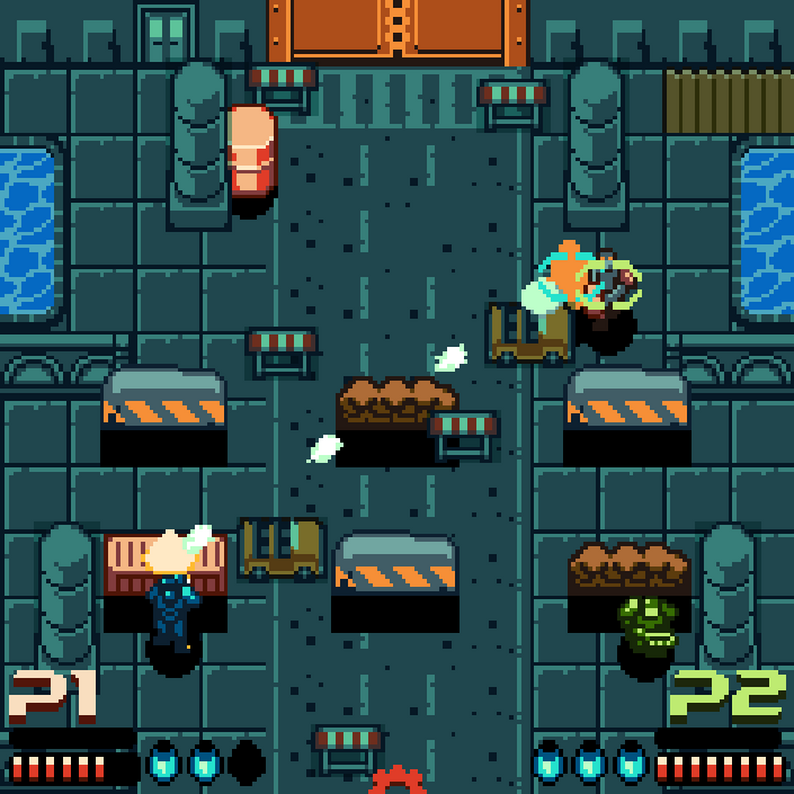 Parody demake prototype of Gears of War, sort of like a gallery shooter.
It's very short (<10min) but I liked playing it with a friend!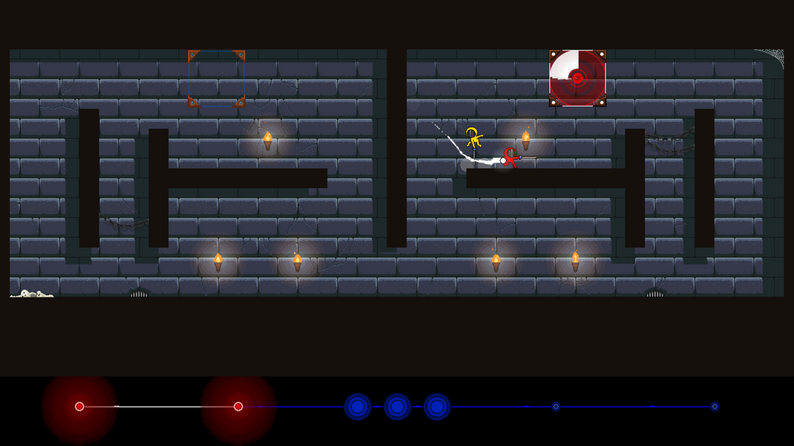 A local two-player fighting game about swords, soul-theft, and everything in between.
A bit like Nidhogg, but with very basic visuals & game mechanics (slightly different than Nidhogg though, it's interesting) by the author of Ape Out, and free!
Healing Spree is a tongue-in-cheek hospital simulator featuring co-op for up to 4 players. Play as doctors on call to diagnose, help, and treat as many patients as humanly possible while maintaining your sanity AND friendships!
It's really like OverCooked, only a bit messier, but the demo is currently free!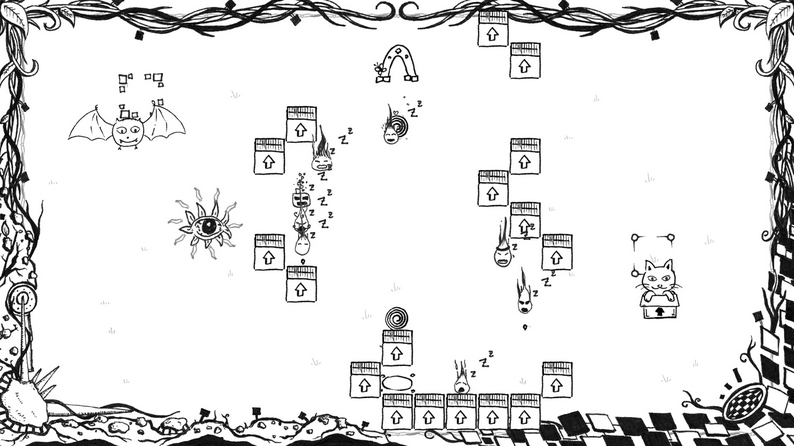 Catty & Batty: The Spirit Guide is a casual couch co-op puzzle game, inspired by Lemmings and Tower Defense!
A lovely 2-players puzzle game, with pretty hand-drawn graphics!
Features:

8 player versus mode
3v3 in team deathmatch
A free alternative to the $4 official 8-players game: https://mattmakesgames.itch.io/towerfall-8-player
Works well though!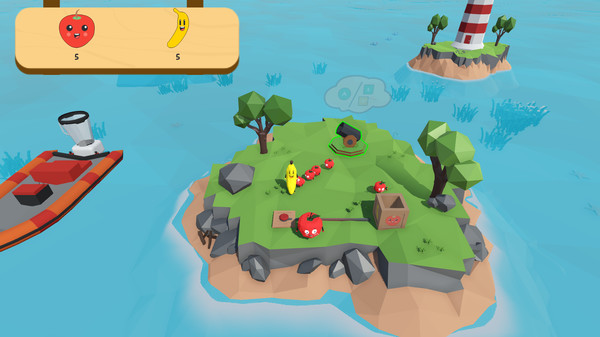 Fruity Smoothie is a co-op game where you grow, throw and shoot fruit all to save your fruit family from evil fruit and vegetables with an identity crisis. So get a friend and get ready to make some smoothies!
Un peu dans la veine d'Overcooked, ce court jeu gratuit coopératif pour 2 joueurs vous propose une vingtaine de niveaux à la difficulté croissante mais très raisonnable, où il vous faudra résoudre des puzzles logiques bien pensés et en temps limité.
Un jeu qui vous fera faire des pets à des bananes et des pommes, afin de remplir votre blender / moteur de hors-bord avant que l'océan ne vous engloutisse !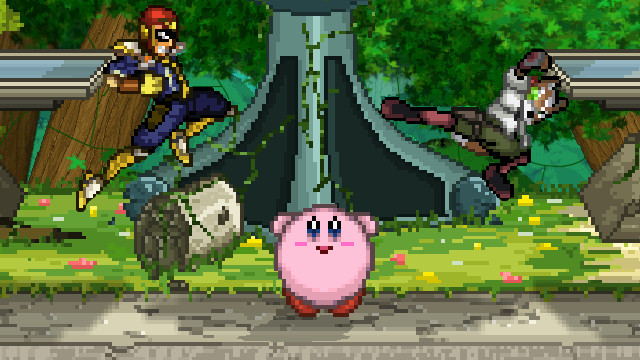 Super Smash Flash is back! You do remember us, right? The original Smash Bros fangame, most popular for content and difficulty, rather than gameplay, Super Smash Flash was…well, Super Smash in a Flash. It showed very few similarities to the actual Smash Bros gameplay as it was our first game, yet still somehow attracted large crowds of people. Now, with the knowledge we've picked up along the way, we're striving for the utmost quality this time around. Super Smash Flash 2 is not a game made by one person in a month, like SSF1. Super Smash Flash 2 is a game made by hundreds of people over several years. It will be one of the biggest Smash bros fan-games – no. One of the biggest Flash games, to date. We promise.
Local Multiplayer Arcade Action for up to 4 Players!

One player controls the Hero, the others possess monsters and traps to kill them.
When you slay the hero you take their place and it's your turn to crawl!
Race to gain enough XP and loot to take on the hulking final boss!
Testé avant-hier soir (après quelques chouettes parties de Samurai Gunn) et le jeu est vraiment bon !
Au départ il n'est facile à "lire" à l'écran, et les stratégies de victoire sont peu claires, mais une fois passée la première partie c'est un jeu compétitif très fun !
Dikdik is a remake of Dong Dong, an unlockable minigame from WarioWare, Inc: Mega Microgames for the Game Boy Advance! Compete against a friend in this action-packed stick thrusting simulator! Coincidentally, dikdiks are a totally real animal. Crazy, right?
Very simple 2-players game, but quite fun !
Co-Op is a small experimental arcade game for two players, a.k.a. the best way to lose friends.
Where I Go At Night is a local multiplayer action game where two players take turns controlling a werewolf. One player controls the wolf form and tries to kill as many villagers as possible. The other player controls the human form and tries to find potions and barricade themselves into safe spots, slowing the wolf's massacre.