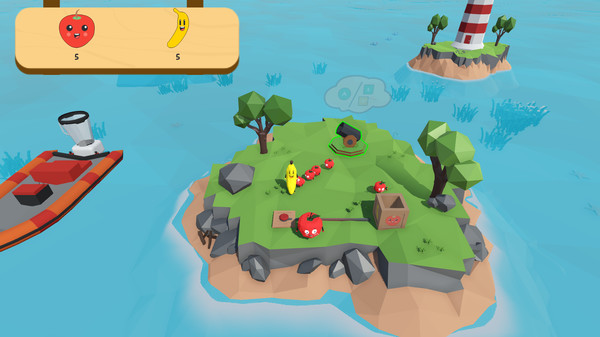 Fruity Smoothie is a co-op game where you grow, throw and shoot fruit all to save your fruit family from evil fruit and vegetables with an identity crisis. So get a friend and get ready to make some smoothies!
Un peu dans la veine d'Overcooked, ce court jeu gratuit coopératif pour 2 joueurs vous propose une vingtaine de niveaux à la difficulté croissante mais très raisonnable, où il vous faudra résoudre des puzzles logiques bien pensés et en temps limité.
Un jeu qui vous fera faire des pets à des bananes et des pommes, afin de remplir votre blender / moteur de hors-bord avant que l'océan ne vous engloutisse !