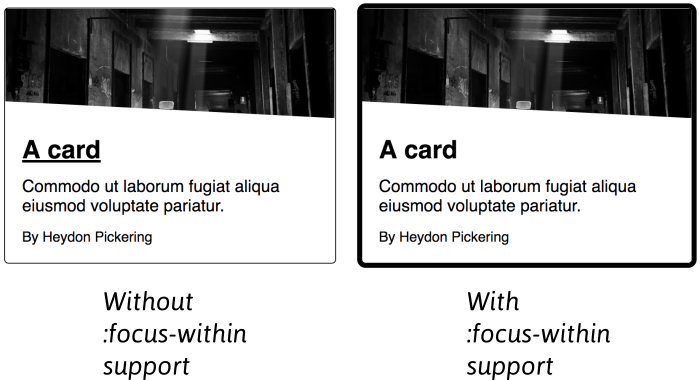 Checklist:
Use list markup to group your cards
Make sure your cards don't break when lines of content wrap or images don't meet specific aspect ratio requirements
Avoid too much functionality and reduce tab stops. Cards shouldn't be miniature web pages.
Remember that headings should begin sections. Most everything that belongs to the section should follow the heading in the source.