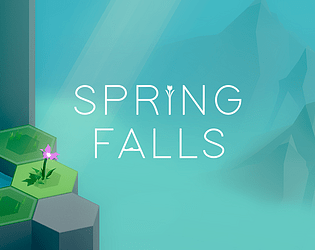 Spring Falls is a puzzle game about water, erosion, and watching things grow.
Manipulate the landscape and bring wildflowers to life as you make your way down a peaceful mountainside.
Soft visuals, ambient guitar work, and environmental sounds come together to create a meditative, relaxing experience.
​A very relaxing logic puzzle game, with a poetic artistic direction, intuitive (&) fluid game mechanics and smart levels.
I really enjoyed it, it's well worth the price!