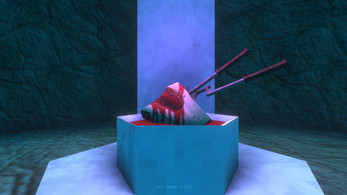 Due is a short first person horror, climbing / walking simulator.

In the far future, take control of someone tasked with appeasing the Gods to regain their tribe's life source - water.

Made for the 48 hour Haunted PS1 Wretched Weekend Jam.
The ambient music, intro & ending, the climbing mechanics, the fog revealing unfathomable structures...
I really liked the its atmosphere !