Against the Wall is a videogame in its prototype stage. It is set against the side of a wall that stretches infinitely in every direction. The player must travel up the wall by manipulating its bricks, pulling them partially out of the wall to create ledges and staircases using a magic wand.
Against the Wall was developed during the Ludum Dare #20
Il s'agit d'un jeu d'exploration-énigme à la 1ère personne pour Windows. Le développement du jeu semble abandonné, après avoir duré de 2011 à 2016, mais j'ai adoré tester ce prototype. L'univers est assez vide mais réserve une petite surprise. Arriver au bout de cette démo mettra votre patience à rude épreuve, mais j'ai personnellement adoré l'expérience
Ce jeu m'a un peu rappelé DUE de Rubeki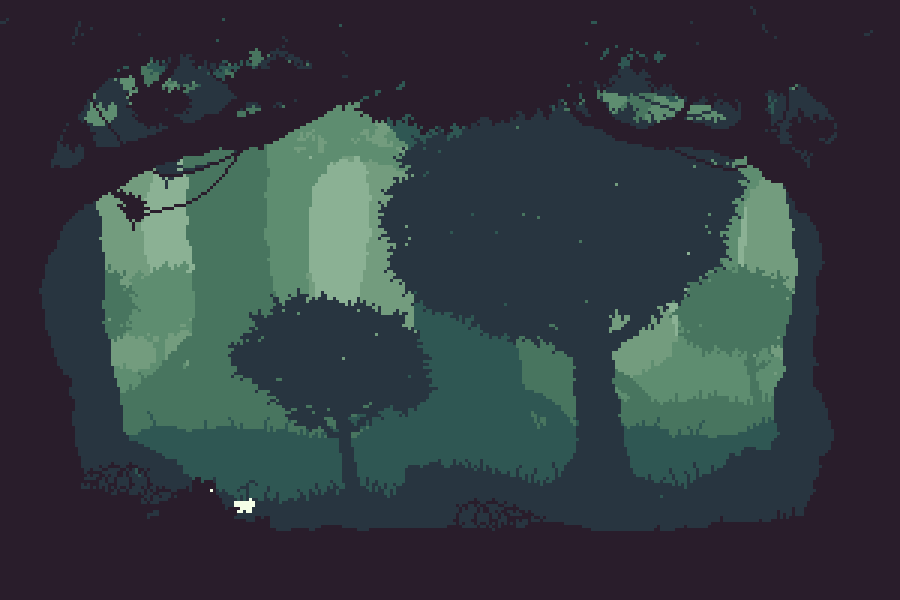 A sidescrolling adventure set in the apocalyptic rebirth of your home planet, where your only hope of survival is to explore the unfamiliar landscape.
A atmospheric exploration game, with brief battles and great pixel art.
This is a demo version, the full game is planned to be released on Steam soon.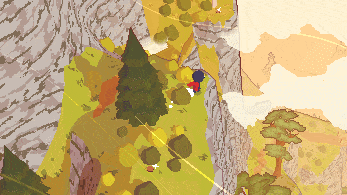 Un excellent jeu vidéo indé très mignon, qui m'a rappelé de belles de sensations d'exploration que j'avais pu ressentir dans des Zelda...
Plein de choses à découvrir, un gameplay simple et intuitif mais riche, très joli visuellement... Top !
Je le recommande chaudement, et je compte même l'offrir à ma petite sœur.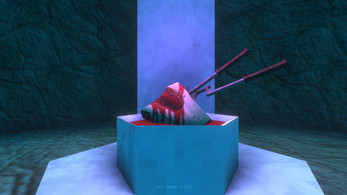 Due is a short first person horror, climbing / walking simulator.

In the far future, take control of someone tasked with appeasing the Gods to regain their tribe's life source - water.

Made for the 48 hour Haunted PS1 Wretched Weekend Jam.
The ambient music, intro & ending, the climbing mechanics, the fog revealing unfathomable structures...
I really liked the its atmosphere !
Delve down into the dimly lit corridors of Dank Tomb and see if you can solve all its puzzles.
Un jeu plus riche et difficile qu'il ne m'a semblé tout d'abord.
Délicieusement rétro et très intelligent dans ses énigmes.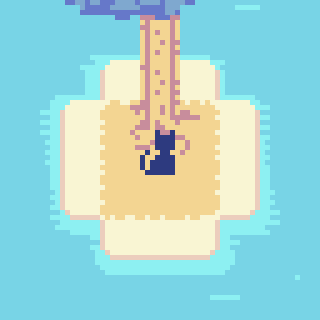 Un très joli jeu d'exploration où l'on dirige un chat dans un archipel d'îles.
J'adore la mécanique de jeu et la manière dont le champ de vision se rétrécit lorsqu'on nage !
J'y a joué une heure et j'ai l'impression qu'il y a un nombre de secrets impressionnants :
j'ai ouvert 2 portails grâce à des anneaux mais il en reste au moins 3 que je n'ai pas ouvert,
j'ai trouvé une salle vide avec une indication cryptique sur le mur de gauche,
et j'ai tout recommencé en ayant le malheur de faire un somme sur un bateau... mais bon la vidéo de transition était jolie :)
A short but beautiful journey