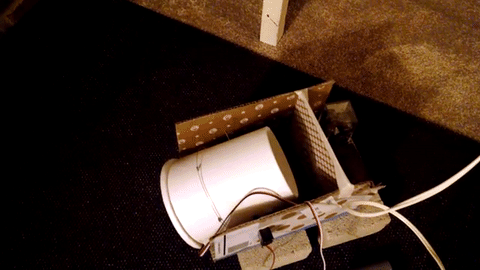 An automatic system for rolling a polyhedral die and taking photos of the rolls; extracting the image of just the die from those images; clustering the images of the die by which face is shown; and analyzing the results.
Button Men is a dice game for two players invented by James Ernest of Cheapass Games and first released in 1999.

Games are short, typically taking less than ten minutes to play. Each player is represented by a playing card of their choice, bearing the name and illustration of the combatant ("Button Man" or "fighter") assumed by the player. Each button indicates the quantity and maximum value (and abilities if any) of the player's dice.
(English version: on boardgamegeek - there is also another 2 players variant there)
BANG! - Le jeu de dés est un de mes jeux favoris. Je trouve sa mécanique de Yams revisitée, combinée à une version épurée du jeu WANTED! original, avec rôles cachés et portées de tir, très réussi.
Il existe …
AnyDice is an advanced dice probability calculator, available online. It is created with roleplaying games in mind.