C'est un débat sans fin en France : faut-il forcément des centrales nucléaires pour décarboner notre système électrique ? Peut-on couvrir notre consommation principalement avec de l'éolien et du solaire ? Jean-Marc Jancovici est connu pour ses positions pronucléaires, et propose un calcul d'ordre de grandeur qui semble invalider la généralisation des renouvelables. Problème : un certain nombre d'études détaillent des "mix énergétiques" bon marché à 100% de renouvelables, en particulier celle du CIRED qui vient de sortir pour la France (notée par la suite Shirizadeh et al.). C'est l'occasion de revenir sur le débat en analysant cette étude en parallèle de l'article de Jancovici.
tl;dr :
Dans ce monde fatalement rempli d'incertitudes le jugement de Salomon de 50% de nucléaire en France ne semble pas si mauvais, et évite une sortie précipitée du nucléaire tout en expérimentant la montée en charge des renouvelables.
Cette perspective pose par contre la question très politique du pilotage économique, souvent discutée par Jancovici et à mon avis beaucoup plus intéressante pour le citoyen.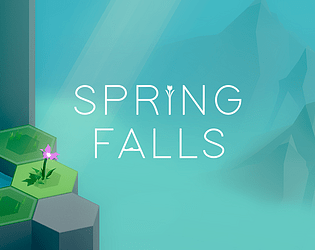 Spring Falls is a puzzle game about water, erosion, and watching things grow.
Manipulate the landscape and bring wildflowers to life as you make your way down a peaceful mountainside.
Soft visuals, ambient guitar work, and environmental sounds come together to create a meditative, relaxing experience.
​A very relaxing logic puzzle game, with a poetic artistic direction, intuitive (&) fluid game mechanics and smart levels.
I really enjoyed it, it's well worth the price!
The world is simultaneously underwater and on fire, and people want to know what they can do about it. Let's share resources, services, products and ideas you can use to stop kicking the planet in the face.
Les enseignes vivent à l'heure des soldes et de la consommation frénétique. En négligeant les impacts sociaux et environnementaux de l'industrie mondiale de l'habillement, dont la production a doublé depuis l'an 2000.
« The United States Fish and Wildlife Service (USFWS) est un organisme fédéral des États-Unis dépendant du Département de l'Intérieur, et qui s'occupe de la gestion et la préservation de la faune. Le 30 septembre dernier, cet organisme a classé officiellement les abeilles comme une espèce en voie de disparition. »