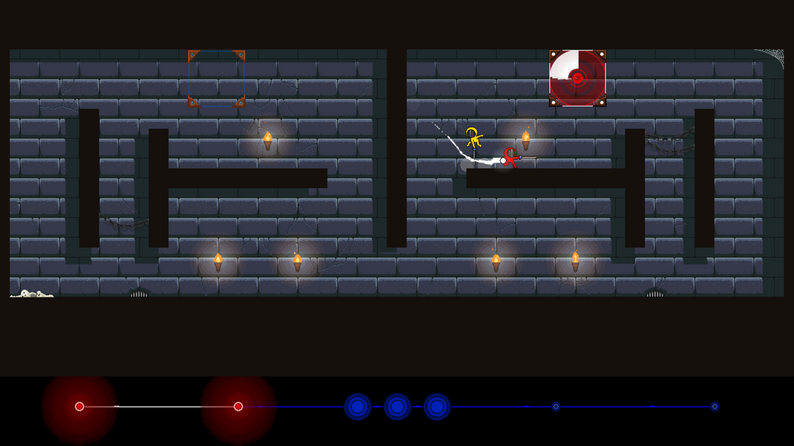 A local two-player fighting game about swords, soul-theft, and everything in between.
A bit like Nidhogg, but with very basic visuals & game mechanics (slightly different than Nidhogg though, it's interesting) by the author of Ape Out, and free!
AN excellent collection of short pen & paper puzzle games,
mostly abstract / geometrical & mostly for 2 players.
PDF by Ludus Association - 2015
Alda Carvalho - Carlos Pereira dos Santos - João Pedro Neto - Jorge Nuno Silva
Dikdik is a remake of Dong Dong, an unlockable minigame from WarioWare, Inc: Mega Microgames for the Game Boy Advance! Compete against a friend in this action-packed stick thrusting simulator! Coincidentally, dikdiks are a totally real animal. Crazy, right?
Very simple 2-players game, but quite fun !
Tix.tax is a version of Ultimate tic-tac-toe that you can play with friends, or offline against a bot. I took a lot of inspiration from bejofo.net and The Ofek Foundation while making the game, but tried to stand out by adding many new features and using the latest technology.
(English version: on boardgamegeek - there is also another 2 players variant there)
BANG! - Le jeu de dés est un de mes jeux favoris. Je trouve sa mécanique de Yams revisitée, combinée à une version épurée du jeu WANTED! original, avec rôles cachés et portées de tir, très réussi.
Il existe …