Détail des informations stockées dans le QR Code du pass vaccinal européen
#!/usr/bin/env python3
import sys
import zlib
import pprint
# Modules tiers (Pillow, Pyzbar, base45, cbor2)
import PIL.Image
import pyzbar.pyzbar
import base45
import cbor2

img = PIL.Image.open("qrcode.png")
data = pyzbar.pyzbar.decode(img)
cert = data[0].data.decode()
b45data = cert.replace("HC1:", "")
zlibdata = base45.b45decode(b45data)
cbordata = zlib.decompress(zlibdata)
decoded = cbor2.loads(cbordata)
print("Header\n----------------");
pprint.pprint(cbor2.loads(decoded.value[0]))
print("\nPayload\n----------------");
pprint.pprint(cbor2.loads(decoded.value[2]))
print("\nSignature ?\n----------------");
print(decoded.value[3])

In this post, we'll be taking a character-by-character look at the source code of the BioNTech/Pfizer SARS-CoV-2 mRNA vaccine.
Comme l'ont souligné les études scientifiques, la propagation du coronavirus se fait principalement par l'intermédiaire des "postillons", ces micro-gouttelettes projetées par un éternuement, une toux ou tout simplement lors d'une conversation. C'est là qu'interviennent les spécialistes du langage, qui ont constaté que dans cette contamination, les voyelles étaient innocentes, alors que plus de la moitié des consonnes étaient engagées dans le processus.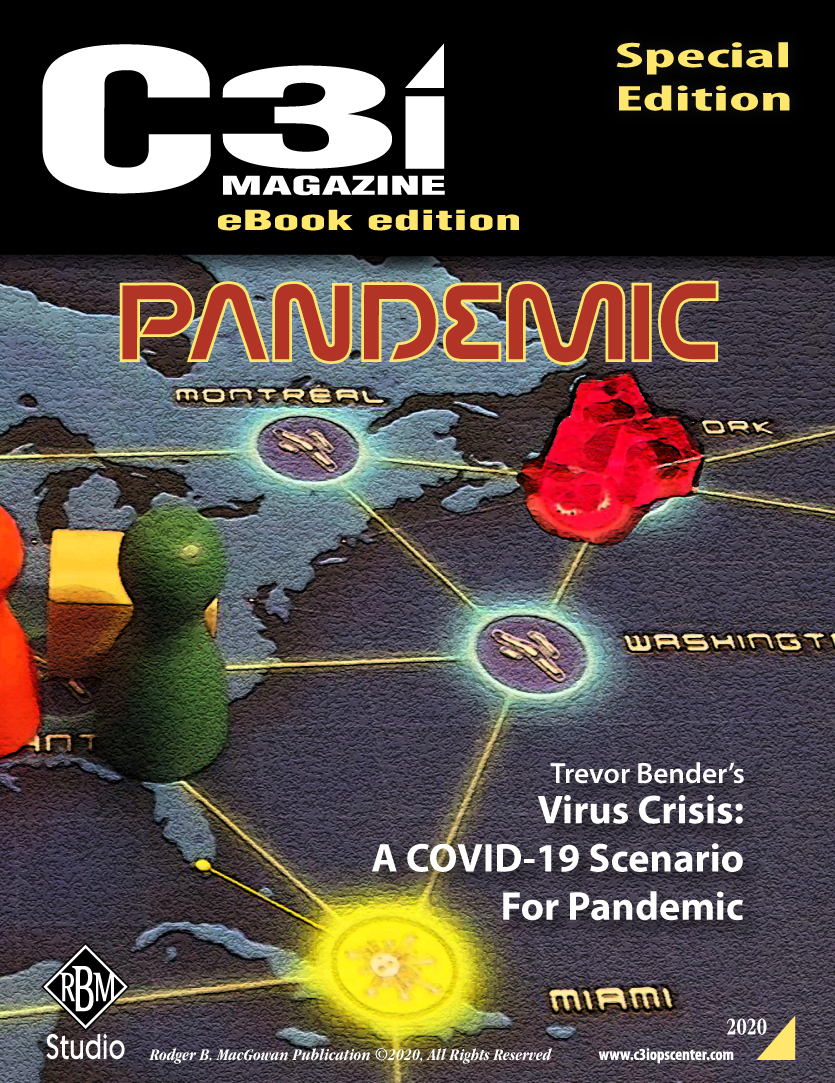 The scenario introduces a new Action - Social Distancing - which allows players to explore the costs and benefits of this activity in a cooperative game environment, perhaps giving additional reason to what we are doing in society during the coronavirus pandemic of 2020
En ce moment, ça discute beaucoup autour de StopCovid, le projet d'application de traçage pour lutter contre la pandémie de COVID-19. J'apporte donc mon pavé dans la mare sous forme d'une BD – un poil – énervée.
Codroïd-19 est un jeu pédagogique familial pour comprendre les mécanismes de la propagation du Covid-19 et tenter de le bloquer. Tout juste mis en ligne, il est totalement gratuit.
Disclaimer : j'ai donné un coup de main au projet sur la partie web 😉
La CyberConv est une convention de jeu de rôle francophone qui propose de nombreuses animations accessibles directement avec un ordinateur et internet : des parties de jeu de rôle, un livestream en direct durant toute la convention, des tables rondes, des stands virtuels pour présenter des acteur·ice·s du monde du jeu de rôle, un concours de création de jeu et plus encore…
Voici le programme des parties organisées : https://www.conventions-rolistes.org/evenements/CyberConv/1/jdr.html
J'y ai proposé 4 courtes parties d'1h de Run. Die. Repeat. dimanche après-midi.
Le principe du jeu en quelques mots :
Vous êtes piégé dans une boucle. Chaque fois que vous mourrez, vous recommencez exactement au même endroit, au même instant. Trouverez-vous comment vous en sortir ?
Les règles en français, sont dispos ici : https://chezsoi.org/lucas/blog/images/jdr/RunDieRepeat-FR.pdf
Si ça vous botte inscrivez-vous !
Les inscriptions via le site ne sont plus possibles, mais il est toujours possible de s'inscrire via Discord !
Soit, comme il est écrit sur le salon #accueil-tables-de-jdr, en contactant @Pôle jeux pour s'inscrire aux parties déjà existantes où il reste de la place.
Soit en demandant simplement dans le salon #problèmes-et-résolutions.
Il y'aura un avant et un après Coronavirus
Un beau texte
A curated list of free/open source repositories to help with COVID19
So far: