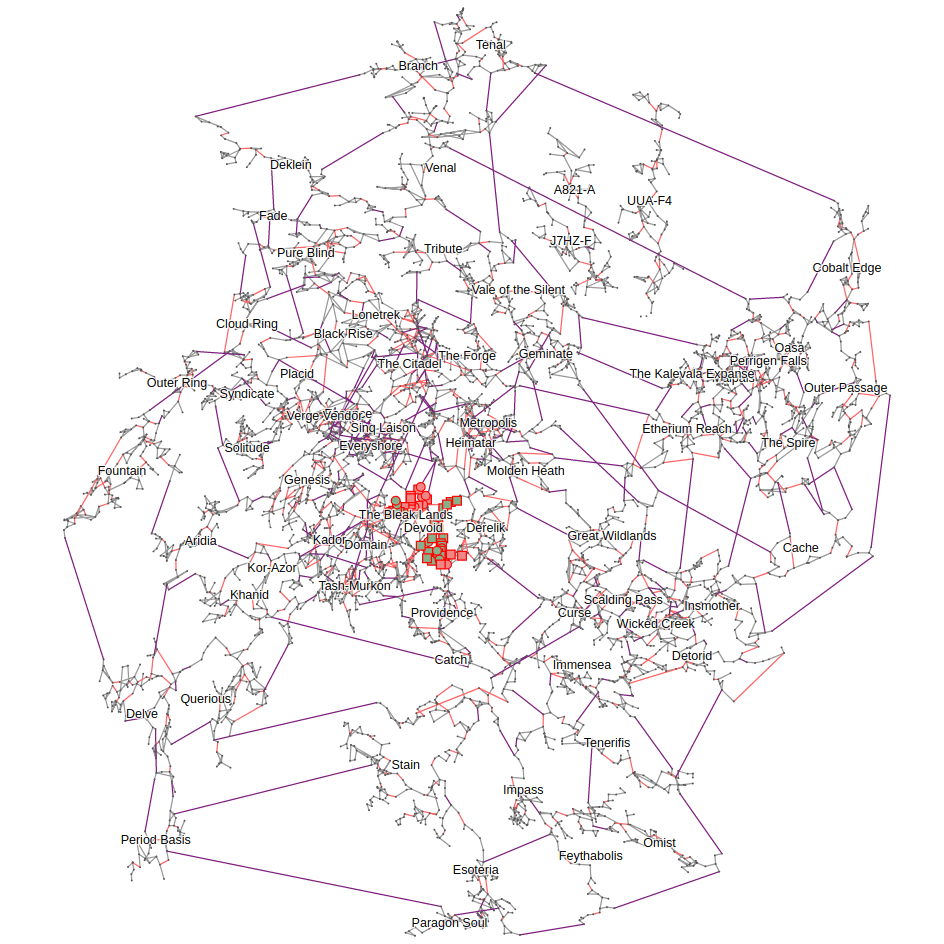 EvE online is also home to a expansive world map to hold all of these players. At its peak EvE had 63,000 players online in a single world with 500,000 paying subscriptions on top, and while that number is getting lower by the year the world remains infamously large. Meaning that to get from one side to another is a sizable amount of time (and risk due to player owned factions).

You travel to different areas using warping (within the same system) or jumping to different systems using a jump gate

What would a EvE online internet of systems look like?