Of 50+ games, these four games were my favourites:

Creators United: A Lost Memory
Enchambered: Alone Together
Palace Games: Palace of Destiny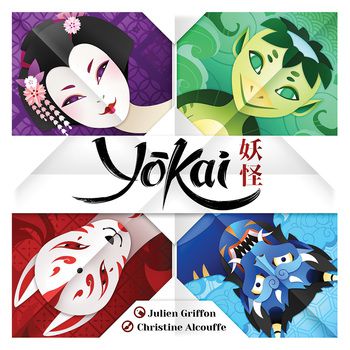 Une très belle découverte estivale, un jeu de société qui me rappelle Hanabi que j'affectionne beaucoup.
Très joli et transportable, mécaniques originales, difficulté ajustable, très bonne rejouabilité... Je recommande chaudement !
Gorogoa is an elegant evolution of the puzzle genre, told through a beautifully hand-drawn story designed and illustrated by Jason Roberts The gameplay of Gorogoa is wholly original, comprised of lavishly illustrated panels that players arrange and combine in imaginative ways to solve puzzles.
Un court mais splendide jeu. Dans l'ensemble les puzzles ne sont pas très durs mais leurs mécanismes sont très ingénieux. Visuellement, l'univers et la langue imaginaire m'ont un peu fait penser au Codex Seraphinus. Les animations sont superbes. Je recommande vivement pour tout âge, des plus jeunes aux plus anciens.
Un film incroyable, et mon gros coup de cœur de la dernière Nuit Fantastique du cinéma Katorza à Nantes !
Je vous recommande d'en apprendre le moins possible sur ce film avant de le visionner,
mais je vous assure que c'est une perle cinématographique, et pas seulement pour les amateurs de film de zombie !
C'est drôle, bien écrit, surprenant... 👍 👍 👍
Escape the clutches of an Evil Wizard and discover the secrets hidden within the spellbound castle of your ancestors. Many dangers await. You will laugh, you will be scared, you will embark on an adventure and regain your freedom. But will you truly be ready for it?
Un court mais excellent jeu d'aventure point & click. Le jeu regorge d'animations à l'écran, l'ambiance et l'histoire sont captivantes, les énigmes simples mais réussies... J'ai adoré !
Local Multiplayer Arcade Action for up to 4 Players!

One player controls the Hero, the others possess monsters and traps to kill them.
When you slay the hero you take their place and it's your turn to crawl!
Race to gain enough XP and loot to take on the hulking final boss!
Testé avant-hier soir (après quelques chouettes parties de Samurai Gunn) et le jeu est vraiment bon !
Au départ il n'est facile à "lire" à l'écran, et les stratégies de victoire sont peu claires, mais une fois passée la première partie c'est un jeu compétitif très fun !
A wonderful review of a grim game
Dikdik is a remake of Dong Dong, an unlockable minigame from WarioWare, Inc: Mega Microgames for the Game Boy Advance! Compete against a friend in this action-packed stick thrusting simulator! Coincidentally, dikdiks are a totally real animal. Crazy, right?
Very simple 2-players game, but quite fun !