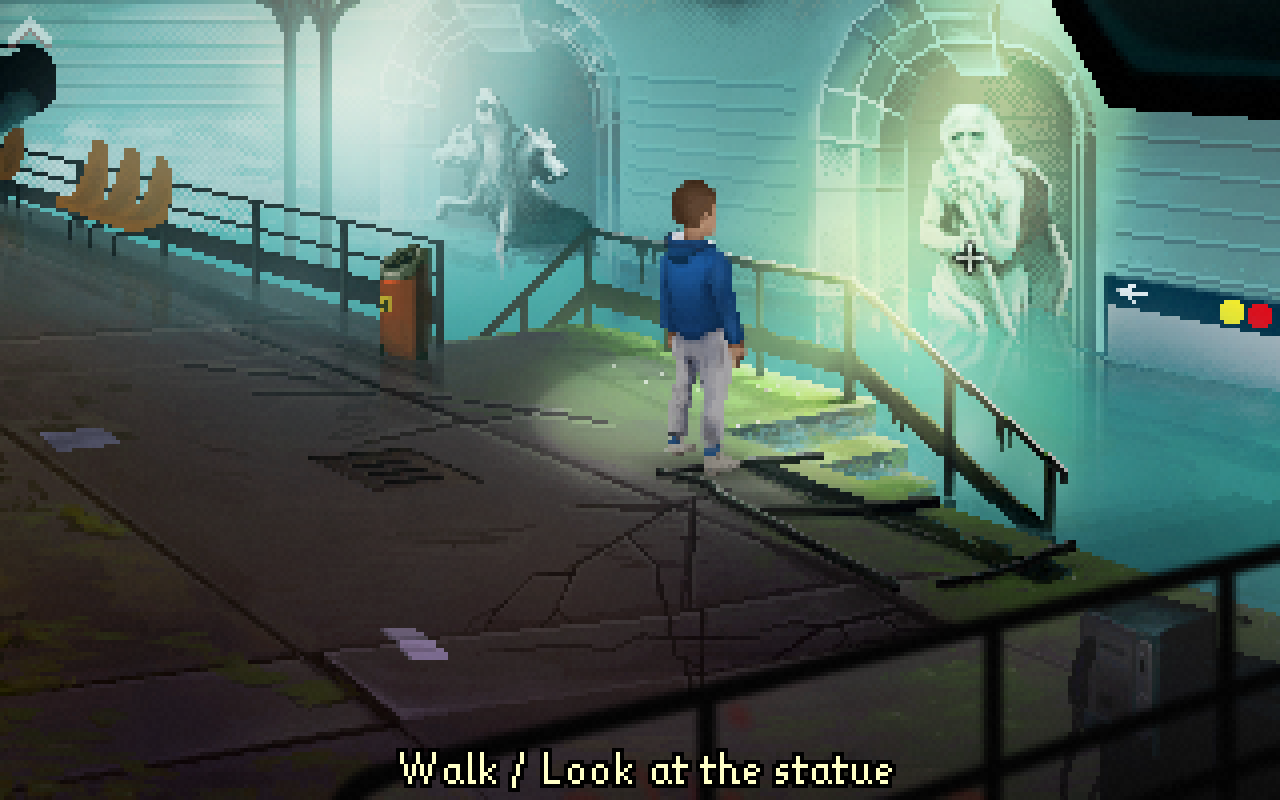 I Want Out! is a retro pixel art point and click adventure game, using a 9-verb-interface like some 80's and 90's titles. But it's also a modern game with state of the art effects! :-P
It's a short game that should require about one hour of gameplay.
Un jeu d'aventure très bien réalisé, visuellement réussi, avec des énigmes cohérentes et une fin soignée.