Un jeu d'action-plates-formes en deux dimensions où l'on incarne un samouraï, un assassin à la mémoire vacillante dans les bas quartiers d'une mégalopole néo-noire, La Nouvelle Mecque. Il est question de violence à outrance, d'une mise en scène hypnotique, demandant au joueur de la réaction et de la rapidité d'improvisation.
Un excellent jeu, très inspiré d'Hotline Miami pour l'ambiance et une partie du gameplay. J'ai aussi trouvé que l'histoire et la narration rappelait la série Metal Gear Solid.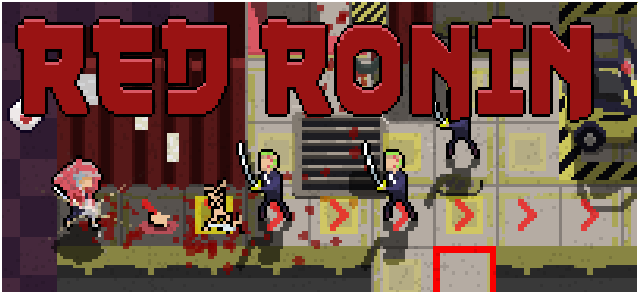 It's like a Cyberpunk Hotline Miami Sokoban !

Really nice gameplay & music for this short prologue, I strongly advise you to give it a try.

Afterthought: the mix of turn-based & real-time mechanics has some similarities with the excellent Gunpoint
[EDIT 2021/11/10] Après la démo, je viens de finir le jeu complet
C'est vraiment un excellent jeu d'arcade-réflexion !
Le level-design est réussi, et les mécaniques de jeu varient subtilement au fur et à mesure de l'aventure, amenant plus ou moins de pression du temps réel... Avec même de très chouettes boss fights !
L'histoire, une vendetta cyberpunk façon Hotline Miami, est assez intrigante et bien amenée.
Les graphismes sont simples, en PixelArt avec des animations visuelles dynamisant l'action.
Enfin, j'ai trouvé la bande son très agréable.
Ce jeu est injustement méconnu et vaut un Helltaker !